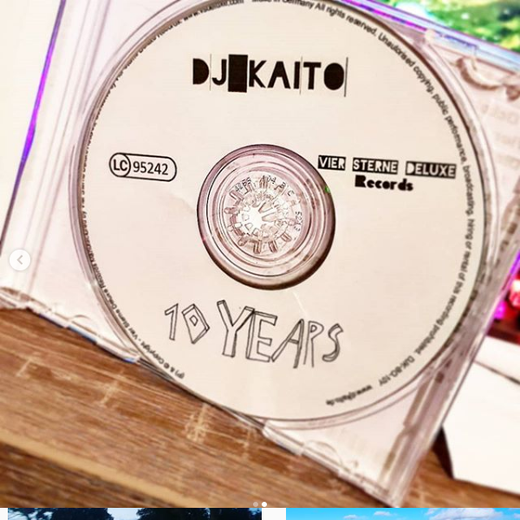 Yesterday "10 Years" released with a big media echo. The Wolfsburger Nachrichten and their sister newspapers published a half side article in their offline and online publications.
Songs from the album are played on radio stations in Russia, Sweden, USA, UK, and more countries around the globe.  UKs Radio Station Phoenix98FM got DJ KAITO even for an Interview and on their front page on their website. Many people blogged about the album in many countries and languages and Kaito could gave interviews to some of them.
On Spotify alone the whole album got arround 500 Streams in one day.
"I think even when people outside German speaking countries did'nt understand many of my lyrics, many will like the style I do on my tracks and will look into the meaning of them. From deep to fun tracks, there is room for everything in my little universe.
It is nice to have that experiance for my music. 10 years ago no one - including me - belived that I could make it that far with my music. Tanks to you out there who are follow me for that long and Hi to all people who discovered me through all of this. "
, Kaito said on his blog post on his website.
10 YEARS is Kaito's Best Of Album of his 10 year career. He put the favorite songs of him and his fans together and rerecorded, mix and mastered them entirely from scratch. It is availeble everywhere. A whole list can be found here