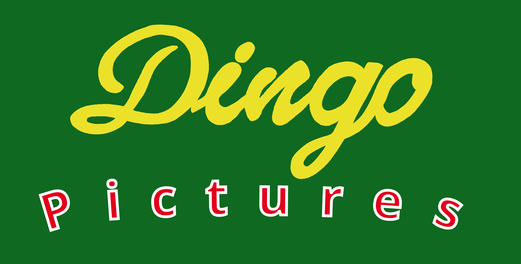 We here at Vier Sterne Deluxe Records are at the moment in the final negotiations with the rightful owners of the animation Studio Dingo Pictures. We here on Vier Sterne Deluxe Records  want to release the old movies as radiopalys on download and streaming platforms.
This press release is a bit different than the usual ones, do to the fact that this is one of the bigger talked about animation studios out there, with a bunch of mystery behind it and a bigger community, we ourselfs are part of. So there will be a lot of questions from some of you out there. With this post we would like to answer some of these.
Lets recap a bit
Dingo Pictures is officially known as Dingo Productions Haas und Ickert Partnerschaft, Filmemacher.
and was founded in 1992 as Media Concept by Ludwig Ickert (1946 - 2019) and Roswitha Haas (1940-2015). They made Storybooks and animated movies during the 1990s and early 2000s. In that period the movies were distributed in over 20 Countries and also appeared beside VHS and DVD on videogame consoles like PS1, PS2, Wii and DS. Here in Germany clothing stores like C&A showed these films in their kids section and in some places on national TV.
Today some of these movies are still sold on DVD.
After the death of Ludwig Ickert, Dingo Pictures was inherited by friends of him. These are now the rightfull owners of Dingo Pictures. They want to be anonymus.
In 2018 a Wiki around Dingo Pictures was formed and us and other people interested in Dingo Pictures put together all the availeble informaitions.
This year - after 4 years of intense reserch form us and the Dingo Pictures Community, a person who knows the now owners of Dingo Pictures contacted us. He told us his site of the story and give us proof that he knows these persons. He was also choosen as the spokesperson and new CEO of Dingo Pictures who will be in public instead of the owners. Also to him we could contracted the Artist Lifecat a few weeks earlier.
What is the plan now?
We want to release the audio tracks in a cleaner and remastered version on download and streaming platforms. At first only the German audio, just because there we know that Dingo Pictures held still the rights to that and has a great German voicecast for a radioplay. For the other languages all of us involved, we must check thousands of papers that are in the hands of the owners - untouched since the death of Ickert. It can be that these rights are not in the hands of Dingo Pictures. This will take time, do to the fact that we all live in whole other sites of the country. We will also help the persons behind Dingo Pictures to recive the royalties that they maby didn't got and stop the distribution of illegal copies getting sold. Also we will get these audio tracks in Content ID Systems. So when some YoutTubers get claimed in the future: please contact us for that!
The CEO himself want to make new movies on Dingo Pictures + a documentary behind Dingo Pictures. A Kickstarter campain will release this year when it goes all to plan.
He created an Instagram account for Dingo Pictures, so check that out. He will announce when something is moving forward.
Q & A
Q: Will the website get back online?
A: Yes. At some point the website will be back online, we only can't say when this will happen.
Q: When the new movie will come out?
A: We don't know, when it is finished
Q: When the first radioplay will be availeble?
A: When we have a signature on the contract from Dingo Pictures
Q: What movie will be the first radioplay?
A: Wabuu will be the first. It is alredy finished and ready for distribution.